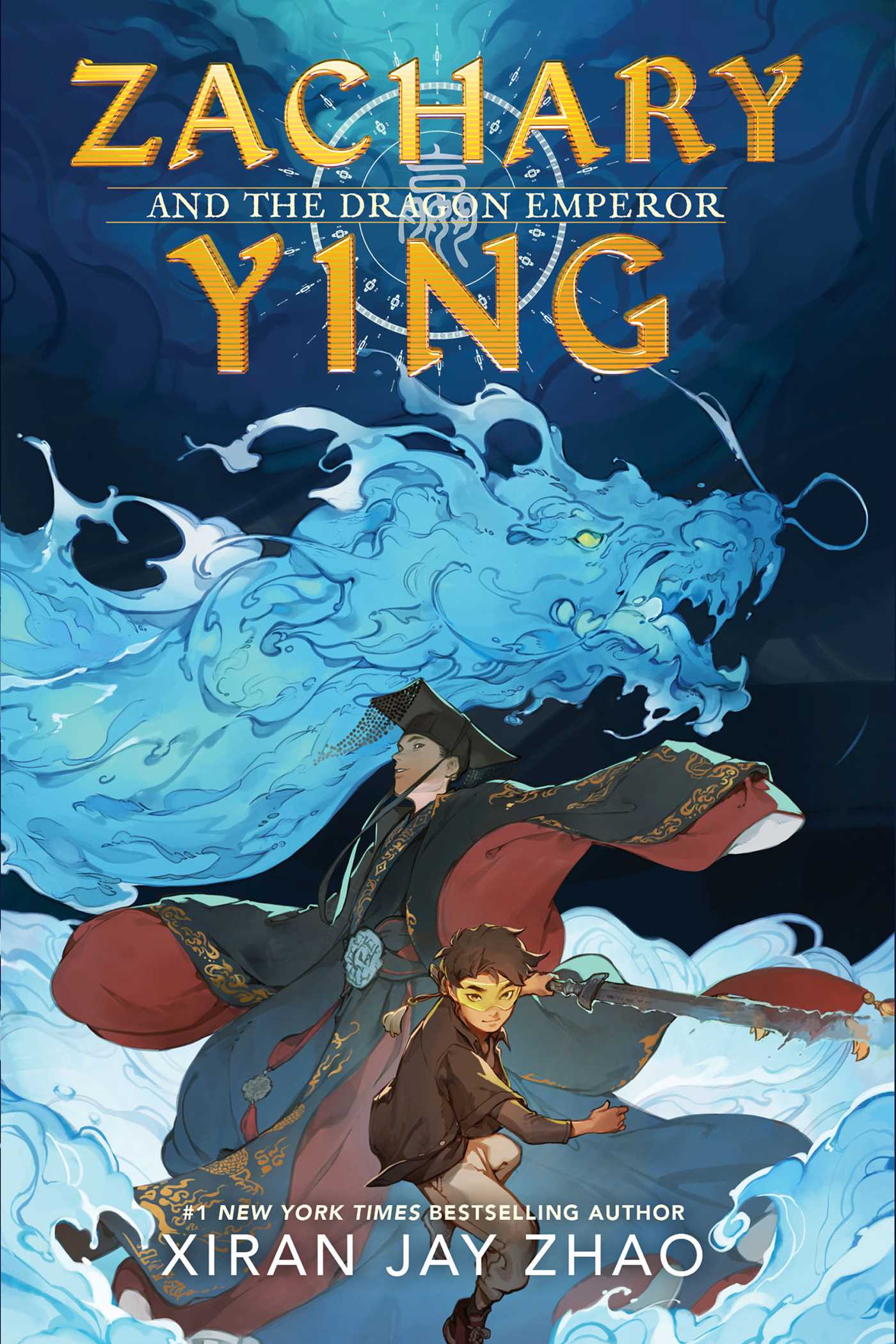 Zachary Ying and the Dragon Emperor
by Xiran Jay Zhao


A middle grade contemporary fantasy that follows a young boy as he journeys across China to seal the underworld shut and save the mortal realm.

Zachary Ying never had many opportunities to learn about his Chinese heritage. His single mom was busy enough making sure they got by, and his schools never taught anything except Western history and myths. So Zack is woefully unprepared when he discovers he was born to host the spirit of the First Emperor of China for a vital mission: sealing the leaking portal to the Chinese underworld before the upcoming Ghost Month blows it wide open.

The mission takes an immediate wrong turn when the First Emperor botches his attempt to possess Zack's body and binds to Zack's AR gaming headset instead, leading to a battle where Zack's mom's soul gets taken by demons. Now, with one of history's most infamous tyrants yapping in his headset, Zack must journey across China to heist magical artifacts and defeat figures from history and myth, all while learning to wield the emperor's incredible water dragon powers.

And if Zack can't finish the mission in time, the spirits of the underworld will flood into the mortal realm, and he could lose his mom forever. (Goodreads synopsis)
How Live Book Club Classes Work
Participation in the live book club includes access to a set of resources and activities as well as interactive components.
Participants receive
A suggested reading schedule
PDF reading guides with comprehension questions
Vocabulary/reading activities
Discussion board posts in our online classroom
Writing/multimodal project prompts related to the reading
An invitation to a live discussion
A recording of the summary of the live discussion

An optional feedback add-on for the final paper/project

Rubrics for at-home feedback
Families are welcome to use as much or as little of the suggested resources and activities as they'd like to fit their interest and schedules.
Ages:
9-13



Content Notes:
This book is generally age-appropriate for middle-grade/tween readers.

Some action-cartoon levels of fighting and violence (like Yu-Gi-Oh or other younger shonen anime/manga). Historical references to: rulers who did bad things in war and to their families, murder, enslavement, oppression. Open and honest discussions about modern-day oppression and discrimination against ethnic minorities and religious groups. Fear of losing parent, grief over dead parent. Age-appropriate occasional reflections on romantic attraction. Peer bullying. Discussions of betrayal by friends, emotional reactions to negative interactions.

Dates:
March 1-31, 2023


Live Meeting:
March 31, 2023
1:00 PM Eastern Time / 12:00 PM Central Time / 11:00 AM Mountain Time / 10:00 AM Pacific Time
Those who cannot attend the live session will receive a recorded summary.


Supplies:
A copy of the book Zachary Ying and the Dragon Emperor by Xiran Jay Zhao (ISBN: 9781665900706). Borrowed, used, and audio formats will work.
See here for more edition information.

Borrowed, used, and audio formats will work.
Zoom account for live session
Microphone and camera for live session (optional)
PDF reader
Access to printer recommended