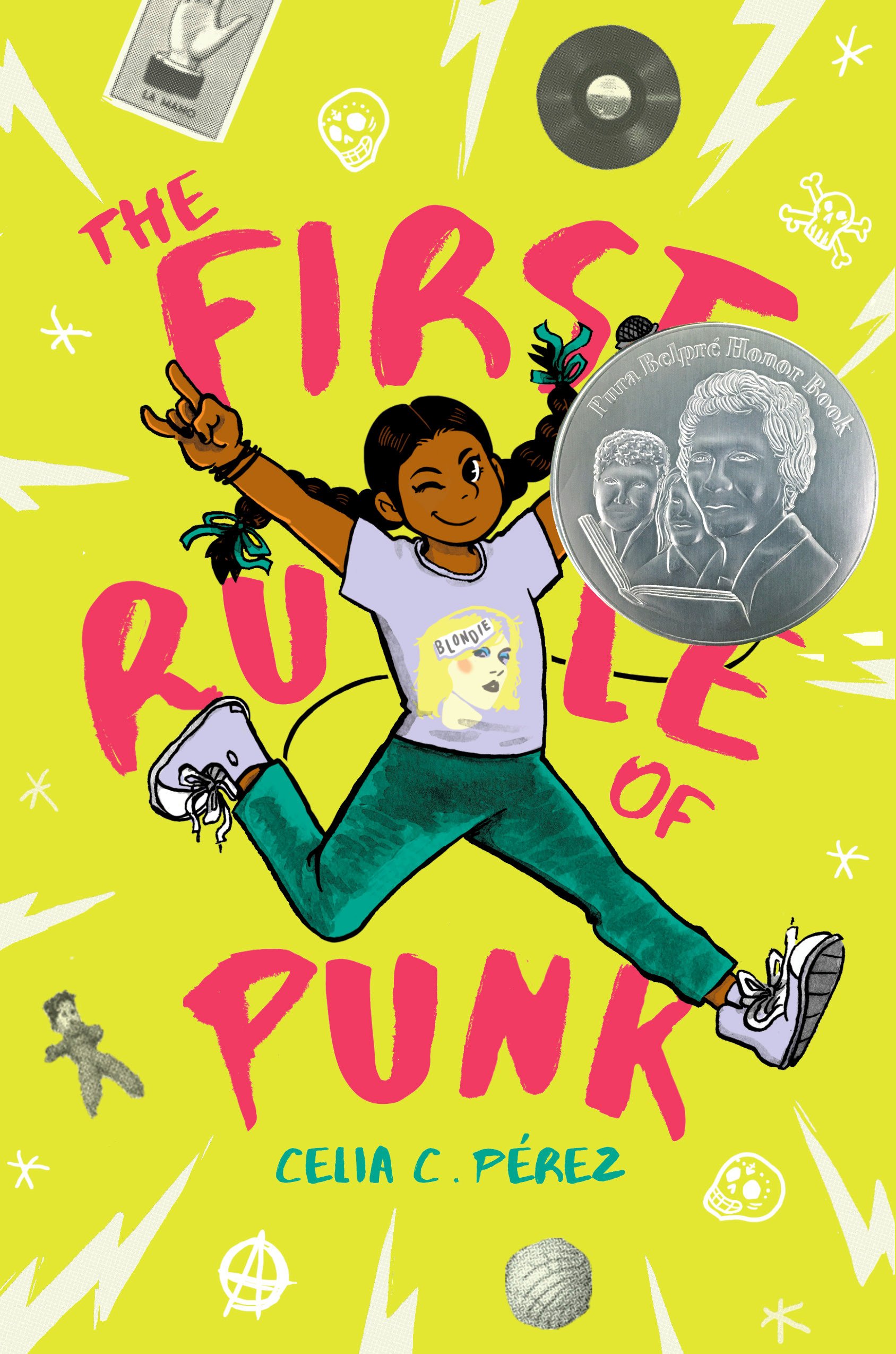 The First Rule of Punk by Celia C. Perez
Follow Malu as she navigates moving to a new school and coming to terms with the multiple parts of her Mexican-American identity. She's long thought she was a "Coconut" and that her punk rock personality clashed with what it meant to be in touch with her Mexican heritage. Now, new friends and a new perspective are showing her the most punk thing she can do is to be herself!
How does a self-paced book club work? 
A self-paced book club is a great option for digging deeper into a text and doing some activities to help with your understanding and analysis of the text and its themes. 
Included in this class, you'll find the following:
A suggested reading schedule (broken into four weeks)
A PDF reading guide with comprehension questions for each week 
Vocabulary activities
Writing/multimodal project prompts related to the reading
Rubrics for parents/guardians to give feedback on projects
Links to supplemental resources related to the text and its themes
The class was designed to take about a month to complete, but you can complete it at whatever pace works for you! 
Supply List
A copy of the book The First Rule of Punk by Celia C. Perez
A PDF reader
Video and audio capabilities on the device you use for class
Suggested Ages
9-13
Related Classes
Looking for other self-paced Book Clubs for tweens?