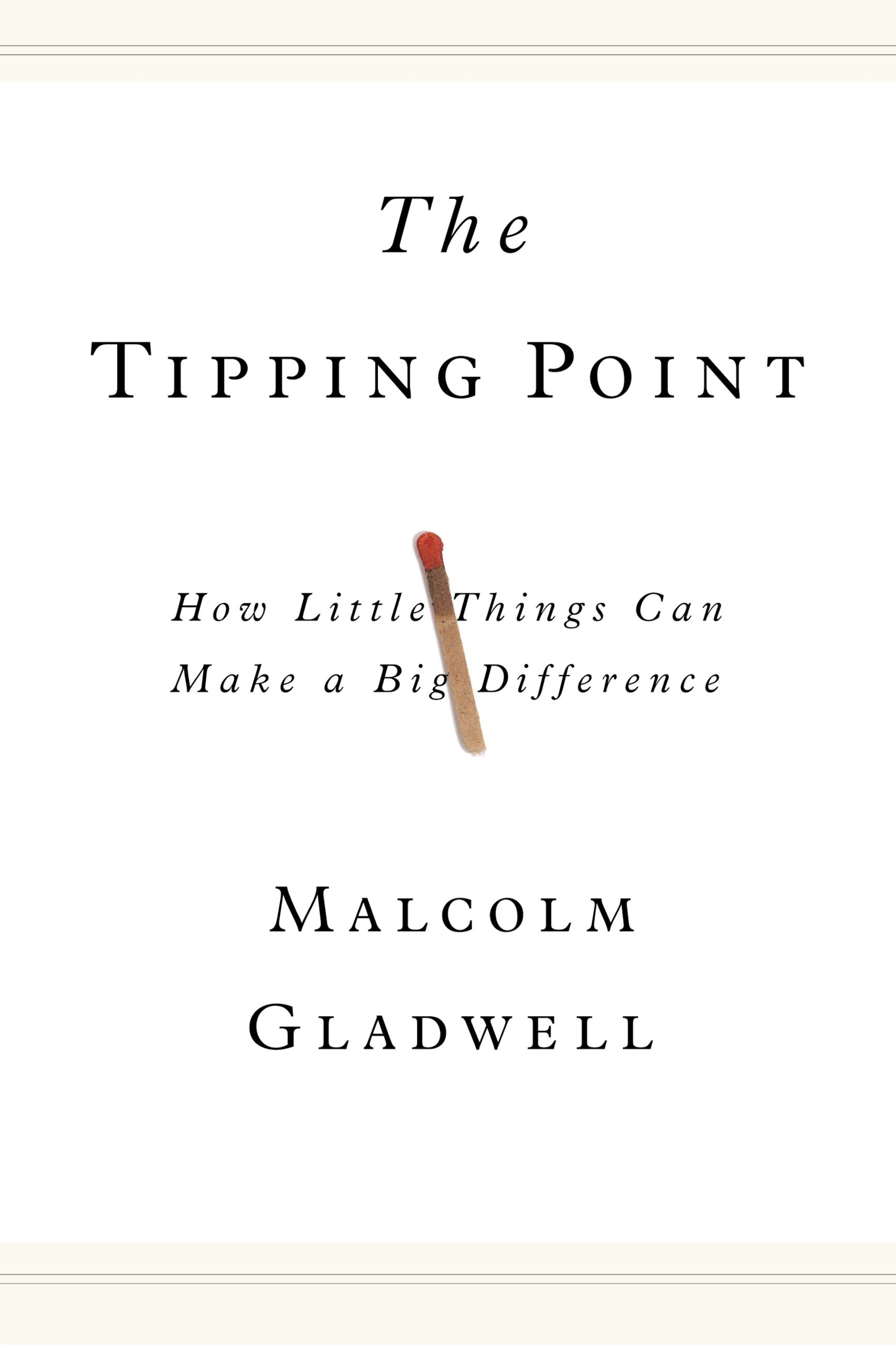 Tipping Point by Malcolm Gladwell
Malcolm Gladwell's debut book was published in 2000 and takes a close look at how a big ideas take off. Gladwell, in his signature style of connecting dots across different topics and fields, makes an argument that ideas take off because of conditions that allow for a "tipping point."
This book gives teens practice reading, taking notes on, and comprehending nonfiction text, which is great experience for many college-level academic subjects.
How does a self-paced book club work?
A self-paced book club is a great option for digging deeper into a text and doing some activities to help with your understanding and analysis of the text and its themes.
Included in this class, you'll find the following:
A suggested reading schedule (broken into four weeks)
A PDF reading guide with comprehension questions for each week
Vocabulary activities
Writing/multimodal project prompts related to the reading
Rubrics for parents/guardians to give feedback on projects
Links to supplemental resources related to the text and its themes
The class was designed to take about a month to complete, but you can complete it at whatever pace works for you!
Supply List
A copy of the book Tipping Point by Malcolm Gladwell
A PDF reader
Video and audio capabilities on the device you use for class
Suggested Ages
13-18
Content Note
This book includes some frank (though non-graphic) descriptions of violence and crime as part of Gladwell's exploration of how ideas spread.
There is one chapter on suicide and the "contagious" case of suicide among teen boys.
There is also a chapter on the heavily criticized "Broken Windows" theory of policing that has since been linked to racial disparities and discrimination in the criminal justice system.
The resources include links to articles that give some additional context on these criticisms.