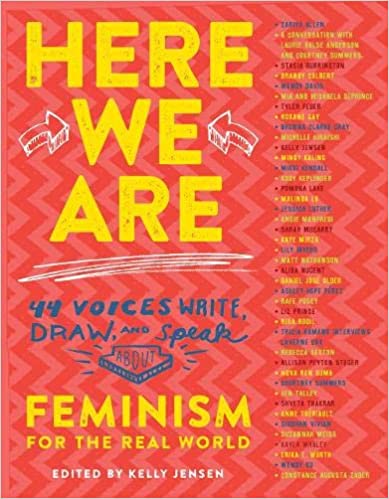 Here We Are: Feminism for the Real World (Self-Paced Book Club)
This collection of essays, poems, and artwork explores modern-day feminism in a way that's accessible and meaningful to teens.
Authors featured include Laverne Cox, Amandla Stenberg, and Roxane Gay.
These essays lean into the contradictions and complications of feminism in a way that leaves readers equipped to question its definition and impact for themselves.
How does a self-paced book club work?
A self-paced book club is a great option for digging deeper into a text and doing some activities to help with your understanding and analysis of the text and its themes.
Included in this class, you'll find the following:
A suggested reading schedule (broken into four weeks)
A PDF reading guide with comprehension questions for each week
Vocabulary activities
Writing/multimodal project prompts related to the reading
Rubrics for parents/guardians to give feedback on projects
Links to supplemental resources related to the text and its themes
The class was designed to take about a month to complete, but you can complete it at whatever pace works for you!
Supply List
A copy of the book Here We Are: Feminism for the Real World edited by Kelly Jensen
A PDF reader
Video and audio capabilities on the device you use for class
Suggested Ages
13-18